For the first time since MvC:I was announced there are new details about the game! The first Story Mode trailer is at the end of the page.
The game is set to release on September 19th, 2017 for PS4, Xbox One, and Steam on Windows PC.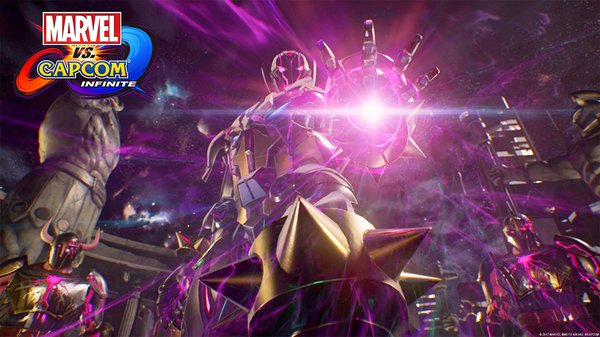 Here are some confirmed characters coming to the game:
Ultron
Hulk
Thor
Hawkeye
Rocket Raccoon
Chun-Li
Strider Hiryu
Chris Redfield
Capcom has also confirmed two additional ways to purchase the game and the bonuses that come with pre-ordering.
Standard Edition ($59.99 MSRP)

Pre-order the Standard Edition and receive Warrior Thor and Evil Ryu Premium Costumes. Oh and the game, obviously.

Deluxe Edition ($89.99 MSRP)

Pre-order the Deluxe Edition and receive the main game, the two aforementioned costumes (Warrior Thor and Evil Ryu) and two additional costumes – Gladiator Hulk and Command Mission X! The Deluxe Edition also includes the 2017 Character Pass, which gives you access to six post-launch characters – the first one being Sigma himself!

Collector's Edition ($199.99 MSRP)

Pre-order this bad boy and you're gonna be the proud new owner for FOUR detailed, interlinking dioramas from TriForce, plus LED-powered Infinity Stones and the Deluxe Edition of the game. Make some room on your desk before you pre-order!
What did you think of the trailer?
Also, make sure to subscribe so you get all the latest Marvel vs. Capcom: Infinite info as soon as it comes out!
Source: Capcom Blog