SF5 will be receiving some additional content with the new update coming on 5/30.
For one, another nostalgia stage coming from its debut in Street Fighter II, is coming.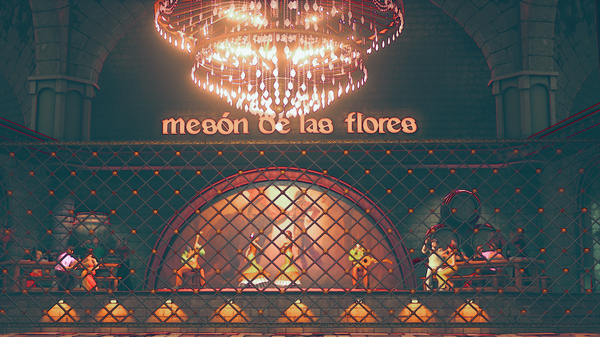 The Flamenco Tavern stage will have updated graphics and music to fit the SF5 atmosphere. What looks most interesting is what Vega players will be able to do on the stage.
While it is unclear how Vega will fully interact with the fence, it seems like this will be another stage that will most likely need to be banned during professional tournaments, well at least if one of the players is playing Vega.
The update will also come with the long await CFN updates that will hopefully fix the average online waiting time for matches. To celebrate this, Capcom is also giving any player who logs in to SF5 between May 30 and June 13th 50,000 Fight Money for free, thats half a character!
Speaking of characters, Ed will also be officially released along with the update. Visit here to learn a little more about the character and how he plays.
There will also be a new perk for people who bought the Capcom Pro Tour Premiere Pass 2017. There will be a new monthly targets that will grant pass owners even more fight money. Here is a rundown of the targets up to November.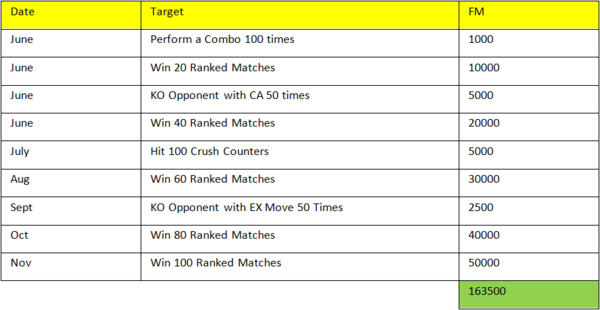 Lastly, there are a few minor additional balance changes that will be coming with the already planned ones.
Balrog

Turn Punch

① Level 1 – 6 Motion: Added throw invincibility for frames 1-18F.
② Level 1 – 3 Motion: Changed to upper body and projectile invincibility from frames 3-18F.
③ Level 4 – 6 Motion: Changed to attack and projectile invincibility from frames 3-18F.
④ Level 7 – 10 (Final) Motion: Changed to complete invincibility from frames 1-18F

R.Mika
Dhalsim

Stand Heavy Punch

Changed the total frames from 44F ⇒ 42F

Back Throw

Reduced the distance from the opponent after hit.
All in all, this is a nice surprise from Capcom. While most fighting games don't have multiple betas a year after its launch, it shows that Capcom has not given up on SF5 and is still working to improve the game.
Source: Capcom Blog